Bryant Miller Olive welcomes attorneys Neiberger and Tatum as new shareholders
Bryant Miller Olive is pleased to announce the promotion of two attorneys to shareholder status. The attorneys, Ellie W. Neiberger and Nailah Tatum, practice in a variety of areas of law including labor & employment, state and local government, litigation, real estate and commercial transactions.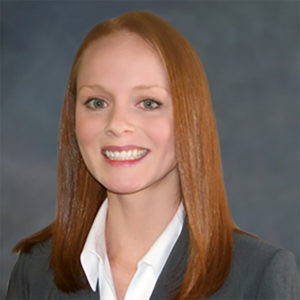 Ellie W. Neiberger began her employment with BMO as a law clerk in 2008 and then as an attorney in 2009. She focuses her practice on appellate advocacy and litigation, with a focus on representing Florida governments in high-profile and complex cases and cases of first impression. Ms. Neiberger represents clients in appeals, original proceedings for extraordinary writs, trial administrative-level litigation and is resident in the BMO Miami office.
Neiberger graduated first in her class summa cum laude from Florida State University in 2009 and received her bachelor's degree with honors from the University of Florida. She is a member of the Florida Bar Appellate Practice Section and the ABA Council of Appellate Lawyers, and currently serves the City County and Local Government Section of the Florida bar as the Florida Bar Journal Column Editor. Ellie has been named a "Legal Elite Up and Comer" by the Florida Trend magazine and was selected as one of Florida's Super Lawyers' Rising Stars in 2015 in the area of appellate practice.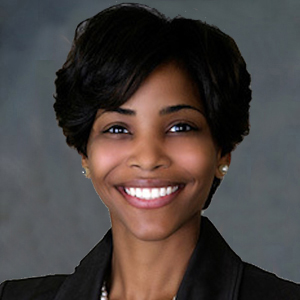 Nailah Tatum joined BMO's Transactional practice group in the firm's Tallahassee office in 2017 with a focus in real estate and business law. Ms. Tatum has more than a decade of experience handling complex commercial real estate transactions, including assisting clients in the development, purchase, sale and lease of significant commercial and industrial properties, representing local governments in contracting and construction matters, and advising clients on policy and regulatory compliance and corporate board governance.
Ms. Tatum earned her J.D and M.B.A. degrees simultaneously from the Penn State University Dickinson School of Law in 2005. She earned a B.S. from Florida A&M University in 2002, and is admitted to practice in Florida, New Jersey and Pennsylvania.
QUOTE
"Being super smart, efficient, hardworking and all around delightful to work with – that's the path that both Nailah and Ellie took to Shareholder status with BMO, which made this promotion an easy and joyful one. I know both will continue to prosper in their new roles." said Grace Dunlap, managing shareholder. "We wish them every success as they continue to prosper