Bryant Miller Olive Welcomes Attorney Nailah Tatum to Commercial Real Estate Practice Area
Nailah Tatum, a highly experienced attorney with a specialty in real estate, is j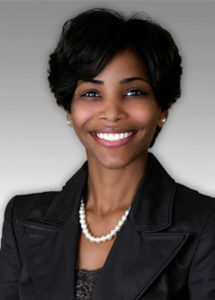 oining Bryant Miller Olive as the firm expands its commercial real estate practice area.
The firm's commercial real estate practice does a wide range of work across the Southeast and elsewhere, including handling of complex transactions that use new market tax credits and other funding sources to bring development to underserved areas.
Tatum is moving her practice to Tallahassee from Pennsylvania, where she previously worked for Saul Ewing LLP in the areas of real estate and general commercial transactions. While there, she assisted real estate owners and investors in the purchase and sale of significant commercial and industrial properties, and represented local governments in contracting and construction matters.
She also served a one-year in-house second assignment with FedEx Ground's Business Transactions Group.
"Nailah maintained an extensive practice at the Harrisburg, Pennsylvania offices of her prior law firm, where she developed a practice representing sophisticated business and commercial clients in complex commercial real estate and transactions," said Charles Cooper, Jr., who leads BMO's commercial real estate practice area. "Her addition to BMO's Tallahassee office will enhance our ability to expand an already thriving real estate, corporate and transactions practice while maintaining the high quality of services our clients have come to expect."
Tatum earned a bachelor's degree in business administration from Florida Agricultural and Mechanical University in 2002, before attending the Dickinson School of Law at Pennsylvania State University, where she graduated with a juris doctorate and a master's in business administration in 2005.
She is licensed to practice law in Pennsylvania, New Jersey and Florida.