Six BMO lawyers have been named as The Best Lawyers in America 2021!
Location: Tampa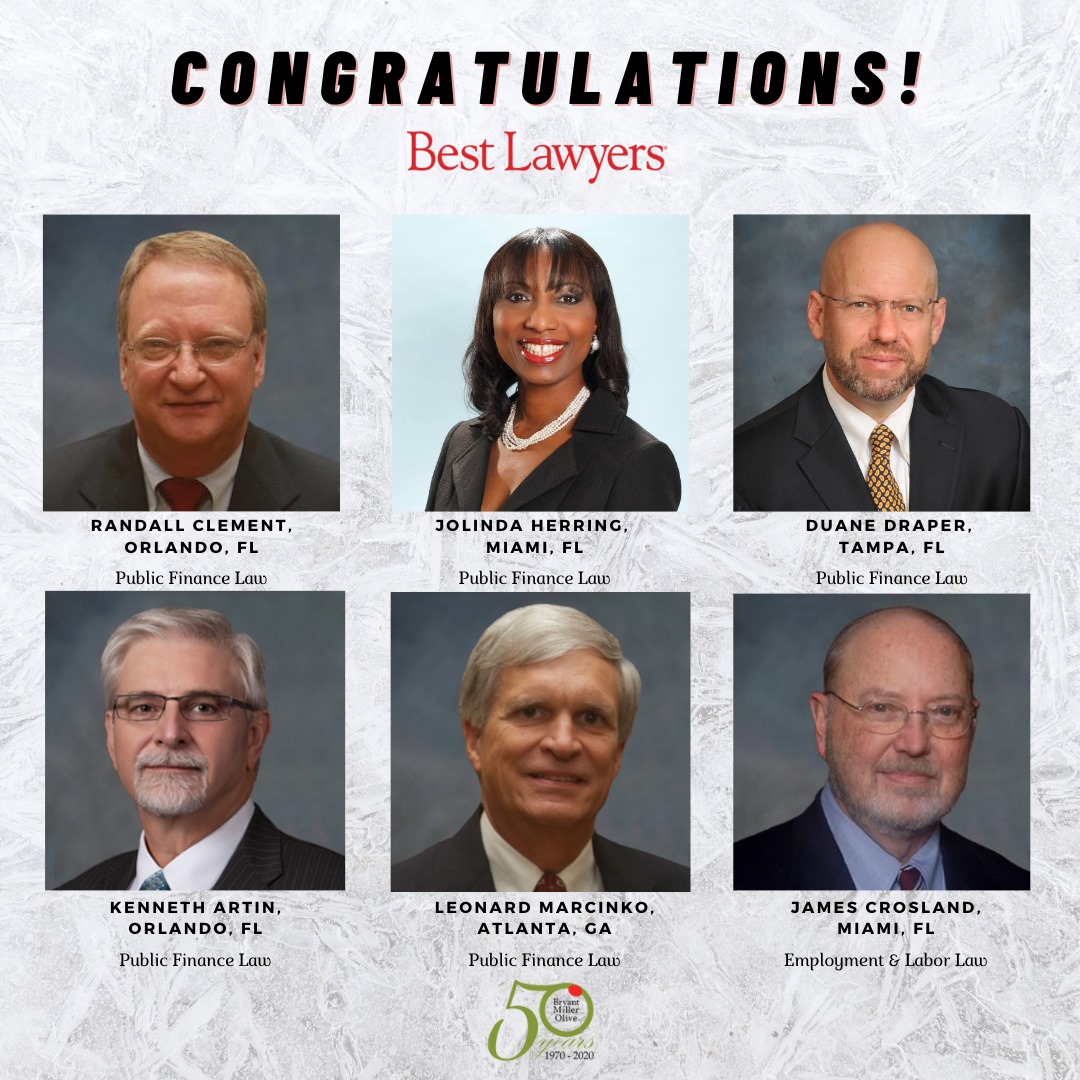 Congratulations to Randall Clement (Orlando), JoLinda Herring (Miami), Duane Draper (Tampa), Kenneth Artin (Orlando), Leonard Marcinko (Atlanta) and James Crosland (Miami).
Randall has also been recognized as Best Lawyers Public Finance "Lawyer of the Year" in Orlando, which is awarded to only one lawyer in each practice area and metropolitan area. Randall, JoLinda, Duane, Kenneth and Leonard all represent BMO's Public Finance group, the largest Public Finance platform in Florida, and James represents BMO's Employment and Labor group. Congratulations to all on this wonderful distinction!