Kareem Spratling presents on current trends in public finance and the capital markets
Bryant Miller Olive's Kareem Spratling recently presented o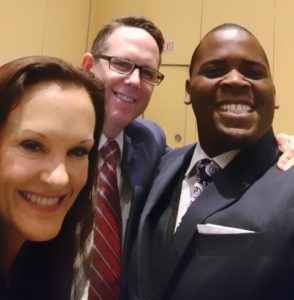 n current trends in public finance and the capital markets at the Public Trust Advisors Seminar in Orlando.
Among other things, Mrs. Santamaria and Mr. Spratling discussed the potential for rising interest rates, the SEC's Municipalities Continuing Disclosure Cooperation Initiative and the expanded use of alternatives to publicly offered bonds.
Pictured from left to right: Julie Santamaria of RBC Capital Markets, John Grady of Public Trust Advisors, and Kareem.