Kimberly Beckwith joins Bryant Miller Olive's State and Local Government Practice Group
Kimbe rly Beckwith has joined the Bryant Miller Olive law firm's Tampa office as a member of the State and Local Government Practice Group. In her new role, Beckwith is working on a team that represents local government and private clients such as the City of Largo, the City of Safety Harbor and the Pinellas Suncoast Transit Authority in a wide range of matters.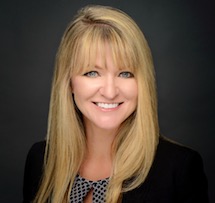 "Our State and Local Government Practice attorneys address a wide breadth of issues in helping our clients," said Grace Dunlap, Managing Shareholder of BMO. "Kim's background in real estate and construction, as well as her knowledge of the Tampa Bay area, will be a major asset to our local government work."
Beckwith's interest in local government stems from her work in the real estate and construction industry, which included a role as Director of Production and Technology for a regional homebuilder before she became a lawyer.
She has a legal background in first- and third-party insurance defense from her previous firm, Martinez Denbo, LLC, and while in law school, she clerked for Jabil Inc., a local Fortune 500 company, focusing on intellectual property, mergers and acquisition, and corporate governance.
A Florida native, Beckwith received her Bachelor's of Science in Interdisciplinary Social Science from the University of South Florida before graduating cum laude from Florida A&M University College of Law in 2013.
Beckwith was a founding member of the Marshall Bell Law Society, which promotes diversity among law students and professionals within the community, and was a mock trial competitor in the prestigious Chester H. Bedell Memorial Mock Trial Competition.