USF unveils new $134M student housing project – Bryant Miller Olive honored to be a part of the project
The P ublic Private Partnerships (P3) practice area at Bryant Miller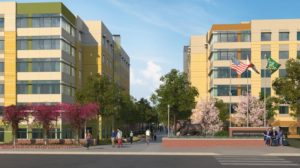 Olive is honored to have been a part of a $134 million student housing project at the University of South Florida, the largest P3 in the history of the state university system and largest approved by the Florida Board of Governors.
As part of this project, BMO represented the University of South Florida as special P3 counsel, which included providing advice on preparation of the Invitation to Negotiate documentation, negotiations with the various bidders, and negotiating final documents with the selected party.
You can read all about this exciting new project in the attached Tampa Bay Business Journal story.
http://www.bizjournals.com/tampabay/news/2016/10/27/usf-unveils-new-134m-student-housing-project.html< /a>